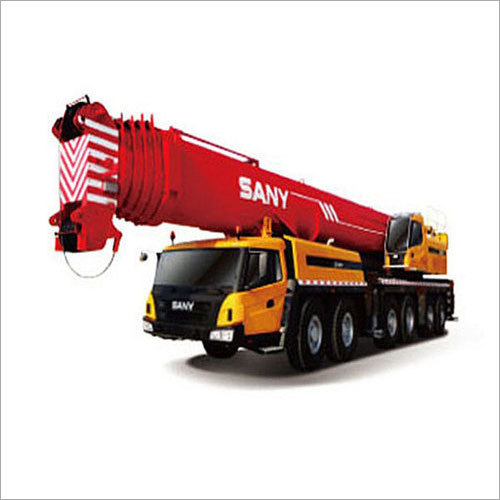 Product Description
Superior Performance
Powerful Lifting Capacity
The 350 ton all terrain crane has six section U-shaped booms welded with bended fine-grain high-strength steel plate; the longest boom length and max.lifting height is 70m; 6m~42m boom combination, 112m max.lifting height for fixed jib; 12m~78m jib combination, 132m max.lifting height for tower jib;
0°~ 40°automatical infinite variable luffing jib is applied to ensure convenient switch over between all operating conditions with high efficiency.
Efficient Hydraulic Control Technology
Self-developed dual-pump converging/diversion main valve is used. Converging flow of the single-action dual-pump ensures fast and efficient operation. Combined-action dual-pump diversion system is applied to ensure stable controllability.
Electric proportional variable displacement piston pump is used to ensure high-accurate flow control which is efficient and energy saving.
Superlift Devices
Arranged at left and right sides of basic boom head independently and can be self-assembled and self-disassembled without any auxiliary lifting, under long boom state, deflection can be reduced by 20%-30% and the lifting capacity can be improved by above 200%.
Safety and Stability
Excellent & Stable Chassis
The use of innovative 6-axle chassis design, 6 driving modes and 4 braking modes provide more reliable traveling performance. High stability and safety are guaranteed with tipping over early-warning technology.
Intelligent Electronic Control Technology
The 350 ton all terrain crane adopts internationally advanced distributed integration bus data communication network and configuration of abundant sensing elements, which can achieve timely feedback of data information and monitor the overall working status in real-time. The human-computer interaction interface is used to meet customer's individual requirements.
| | |
| --- | --- |
| Max. lifting capacity | 350t |
| Overall length | 18035mm |
| Overall width | 3000mm |
| Overall height | 4000mm |
| Axle distance-1,2 | 1650mm |
| Axle distance-2,3 | 3170mm |
| Axle distance-3,4 | 1650mm |
| Axle distance -4, 5 | 2440 mm |
| Axle distance -5, 6 | 1650 mm |
| Overall weight | 72000 kg |
| Front axle load | 12000 kg |
| Rear axle load | 12000 kg |
| Rated power | 440 kW/1800rpm |
| Rated torque | 2800 N.m/ 1300 rpm |
| Rated power-superstructure | 205kw/2200rpm |
| Rated torque-superstructure | 1100N.m/1200-1600rpm |
| Max. traveling speed | 80 km/h |
| Min.turning radius | 12 m |
| Min.turning radius of boom head | 14.4 m |
| Drive train | 12 × 8 |
| Min. ground clearance | 360 mm |
| Approach angle | 16 ° |
| Departure angle | 18 ° |
| Max. gradeability | 49% |
| Fuel consumption per 100km | ≤ 114 L |
| Temperature range | – 20 ℃ ~ + 50 ℃ |
| Min.lifting radius | 3 m |
| Tail swing radius of superstructure | 5735 mm |
| Boom section | 6 |
| Boom shape | U-shaped |
| Max. lifting moment-Base boom | 11520 kN·m |
| Max. lifting moment-Full-extend boom | 8180 kN·m |
| Max. lifting moment-Full-extend boom+jib | 1995 kN·m |
| Length-Base boom | 15.2 m |
| Length-Full-extend boom | 70 m |
| Length-Full-extend boom+jib | 65.6+2.5+42 m |
| Outrigger span(Longitudinal/Transversal) | 8.95 × 8.6 m |
| Jib offset | 0° 20° 40° |
| Max. single rope lifting speed of main winch(no load) | 130 m/min |
| Max. single rope lifting speed of auxiliary winch(no load) | 130 m/min |
| Full extend/retract time of boom | 540 / 540 s |
| Full raise/lower time of boom | 75 / 110 s |
| Swing speed | 1.2 r/min |
| HVAC in up cab | Cooling/Heating |
| HVAC in low cab | Cooling/Heating |