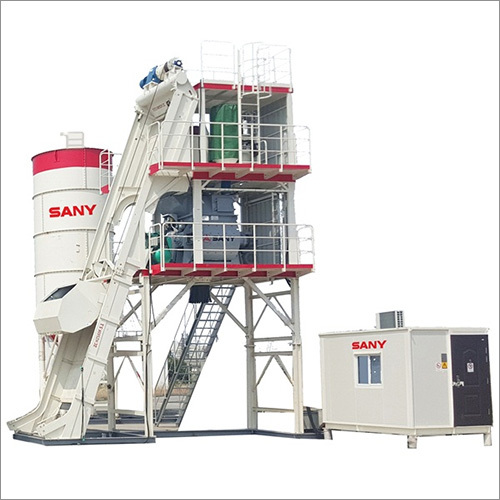 Product Description
60m³ Concrete Mixing Plant
Modular Construction
The SANY SBP 60F concrete batching plant utilizes an advanced modular, containerized design that enables easy assembly and dismantlement as well as quick, easy transport
Twin Shaft Mixer
The batching plant uses the new and improved Twin Shaft Mixer, which outputs an even, high-quality mix at high efficiency and low maintenance cost
Centralized Lubrication System
The centralized lubrication system for the twin-shaft mixer has a patented closed self-lubicating end shaft design. It is easy to maintain, and the mixer unit operates for an extended service life.
Variable Frequency Pattern
The 60m3 concrete batching plant offers the latest variable frequency drive control system for skip bucket control. Aggregates are safely and efficiently loaded to the mixer, making your work more productive.
Spacious Control Cabin
The 3.2x2.2m control cabin is spacious and even air conditioned. The built-in superior control system gives you complete control over the batching plant.
| | |
| --- | --- |
| Mixer model | Twin Shaft |
| Motor power | 2×18.5Kw |
| Cycle period | 60 s |
| Nominal capacity of mixer | 60m3/h |
| Max.aggregate size | 80mm |
| Powder lot bin capacity | 2×50 t |
| Aggregate silo capacity | 3×10 m3 |
| Category of aggregate | 3 |
| Material discharging height | 4 m |
| Installed capacity | 100 kW |
| Accuracy of aggregate | ±2% kg |
| Accuracy of cement | ±1% kg |
| Accuracy of fly ash | ±1% kg |
| Accuracy of water | ±1% kg |
| Accuracy of additive | ±1% kg |
| Standard reference weight | 40 kg |